Here Is Our Live Testimonial Feed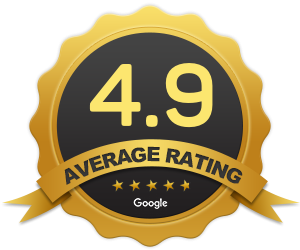 Testimonials From Past Customers Over The Years
"You said there would be plenty of cupboard space and you were right. We took enough supplies of food, drinks and clothing for two weeks and had ample room. The compactness of the camper certainly helped to make our trip more relaxing."
Max & Joayn Dearden, Bungunya. QLD.
"Our trip on the Anne Beadell Highway – now only an overgrown track in parts – was a great challenge. The trip tested out the Trayon very well. The contents of the cupboards packed in well and the clothes remained clean. No dust to speak of got in and we were in lots of sandhills and dust. This trip really was a test of conditions not usually experienced by the usual traveller and we had to carry everything – water, food, fuel etc. You can be assured your product is A1, a credit to your business and we can recommend it to anyone having any doubts."
Ivan & June Smith from Kyneton. VIC.
"The Trayon, called the "Taj Mahal" by the other travellers, performed faultlessly over the rough corrugations and up and down the sand dunes. We had strong wind and rain one night but it was no problem for us in the Trayon as we were high and dry. It took 17 days to cover the 2000km and Trayon was a delight to travel in. We would be well set up and ready for happy hour before the other campers were done. We strongly recommend Trayon to anybody considering a slide-on camper, especially for outback travel."
Ron & Judi Smith.
"We covered 3500kms, everything in the camper worked a treat. Always had plenty of water and at the end of the trip we still had 1.6kg of gas left in the bottle. One treat is being able to make ice for those 5pm sundowner drinks."
Bruce. WA.
"We had a fantastic trip to Cape York. The Trayon was extremely good, and we had no dust or water get in – I can't say the same for the trailer our friends took with them."
Ron & Merryl Anderson, Ballandeen. QLD.
"We headed Outback with our Trayon – 3 teenage kids with swags, small tents and gear on roof rack. The Trayon handled the rough conditions very well, and it was a pleasure to be able to prepare meals out of the wind, dust and flies. There is ample storage, the stove & fridge is excellent (I'm amazed at how much the fridge holds) and the bed is very comfortable. Trayon is excellent. It has obviously been designed by someone who knows what a camper wants. Please feel free to let anyone contact us for recommendations."
Maureen & Martin Barratt.
"We have just completed our third major outback adventure with our Trayon, travelling from Cairns to Broome across much of the Top End and returning through Alice and the Rock. If there was a track, we went up it (and there were some absolute shockers) but our Trayon was as solid as the Rock! You sure build them tough…..in fact on one very narrow winding track, I turned too quickly and hit a tree with the back corner. I looked in the mirror and thought "Oh no, I've knocked the corner off the Trayon!" I got out…..all I found was a 1mm indantation!"
We saw many ways of achieving comfortable, convenient, all-conditions outback travel. All things considered Trayon is still head and shoulders above anything else!"
Malcolm & Cheryl
"We travelled 13,500 kms without a hitch over some rough and treacherous roads. We were away six and a half weeks and enjoyed it all. Now we can't wait to go again."
John & Barbara Turner, Gurley, NSW.
"We will be pleased to share our pleasure with the camper. Everyone who has had a look is very impressed with the fine layout and craftmanship of the camper as we are ourselves. Thank you for a very comfortable and well made product."
Paul & Eloise Whiften, Tomakin, NSW
"We are really happy with our camper – everyone has seen our Trayon agrees its a great idea."
June & Ivan Smith, Kyneton. VIC.
"The camper has been weather-tested for 4 weeks of rain – it came out tops."
Trevor & Frances, Ningi. QLD.
"We are very pleased with the unit and plan to go touring again soon. Thanks for the service when collecting our camper and for making such a quality product."
Olive & Max Beardall, Bendigo, VIC